Welcome to Teatergrillen
We have a rich history of caring for traditions, promoting new gastronomy and being a home for joy.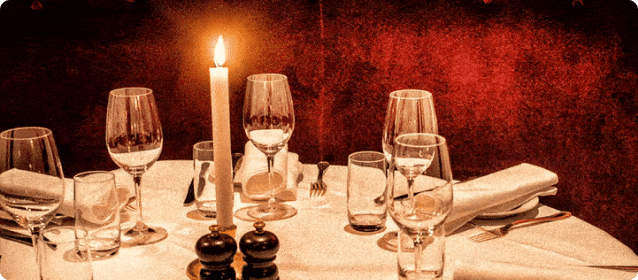 The Food and the wine
We cook with carefully selected ingredients of the highest quality. Our menu is based on well-known Swedish flavours with French influences. We serve traditional dishes as well as modern creations.
The Dining Hall

The dining hall was designed in 1968 by the legendary Yngwe Gamlin, who, inspired by the world of theatre, created a timeless space. Thanks to its location, the restaurant is an oasis that offers a secluded and intimate space in the otherwise bustling neighbourhoods.

The Bar

The bar is designed by Jonas Bohlin as a complement to Teatergrillen's restaurant. You can meet your company there before dinner, have lunch or round off the evening with your last drink.

About Us

Teatergrillen was opened in 1945 and has one of the oldest preserved restaurant interiors in Stockholm. The interior, food and drinks have long attracted guests and our staff are characterised by their expertise and professional pride.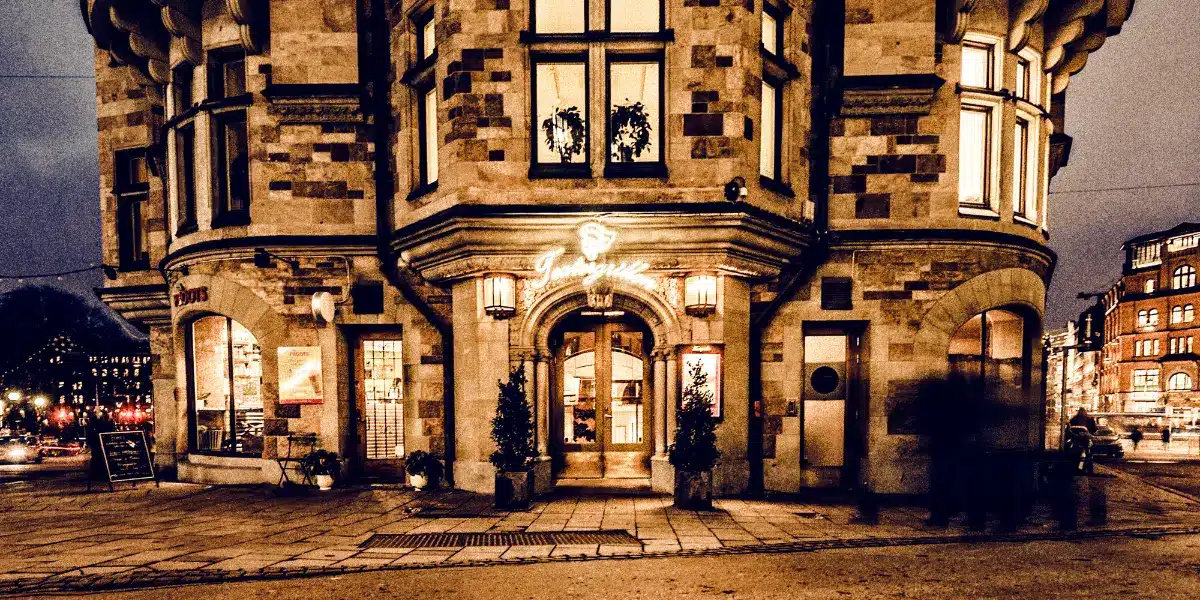 Large Groups
We accept online bookings for groups of 8 people, if you are 9 or more please send us a request.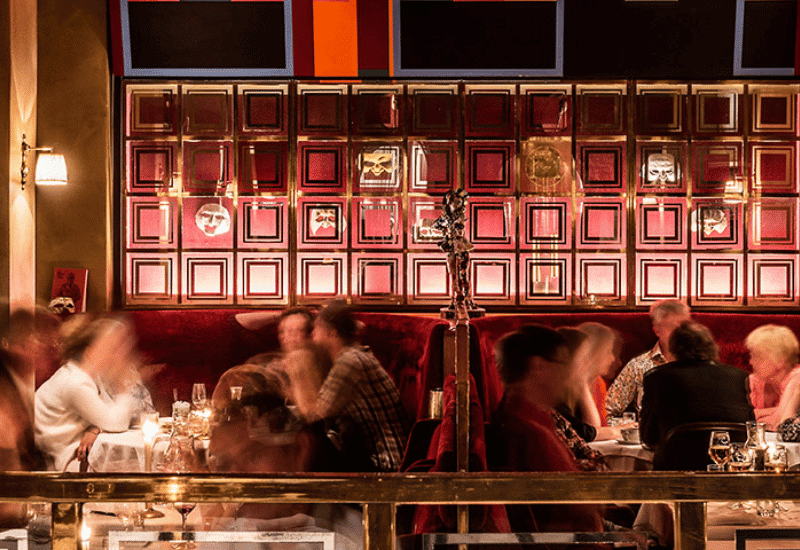 The Meeting Place
A social space with atmosphere. Enjoy good food, drink exceptional wine from one of Stockholm's best wine cellars and experience the work of the dining room.